About Us
Whether you need assistance planning your financial future or a
customized strategy to help grow your business, our knowledgable
team has the experience to help you meet your financial goals.

Arrow Advisors started as a tax and accounting firm called Tax Pros in 2011. After years of counseling clients on a breadth of tax matters, our firm realized the value that CPAs can provide. We have more to offer than general tax help and accounting services. Our diverse and experienced team of CPA financial advisors can provide the strategic planning required to reach your short and long-term wealth management goals.
In our perfect world the financial services industry would require more than just passing a few tests to provide financial advice. All of our financial advisors are licensed as Certified Public Accountants which requires the passing of a rigorous four-part test in addition to an undergraduate degree focused in accounting. This foundation makes our advisors uniquely qualified to address your financial needs. We take pride in being able to provide all encompassing guidance that considers every aspect of your long-term goals. That's not easy for us to say – it fact it can be hard for us to put into words. But we truly care about your success and don't take it lightly. We are not your father's CPA firm or financial advisor. Our firm is embodied by an entrepreneurial spirit which allows us to relate to the unique challenges that business owners face. We believe in providing strategic guidance that considers multiple angles and disciplines What that means to you is that we understand that you have options. So if you choose to trust us with your financial future we don't take it lightly. If you trust us with your finances we will not only show you that your trust is well-informed but we'll also promise that we'll deliver on your goals. Our unique roots as a CPA firm allow us to provide our clients with the education and guidance to take control of their financial lives.
Our Mission:
To serve as your trusted advisor in building lasting wealth.
Our Vision:
We strive to give our clients the advantage of a unique firm with a forward looking focus
Our Values:
Strategic Guidance
Rooted in our entrepreneurial spirit is a belief that every client has unique needs that are best addressed by a firm like ours that takes pride in being more than the stagnant professional firm that has become so common.

A good advisor should be able to see your situation from all angles.  Our experience allows us to look at an expansive set of issues and deliver a targeted solution based on your full range of circumstances.
Effective Communication
We believe that a financial plan is most successful when we are on the same page as our clients.  We take extra care in making sure that we listen to and address your concerns, and equally important, make you feel comfortable and valued. 
Education
The more our clients understand the ins and outs of their financial situation the better equipped they are to handle the challenges on the path to lasting wealth. 

We feel that it is our job to educate our clients on the aspects of their situation that they may not understand. 

We use our broad-based knowledge as CPAs and financial advisors to educate our clients in a way that few other firms can.
CPAs' qualifications make them the trusted professionals who are best prepared to meet all of your personal and/or business financial and tax planning needs.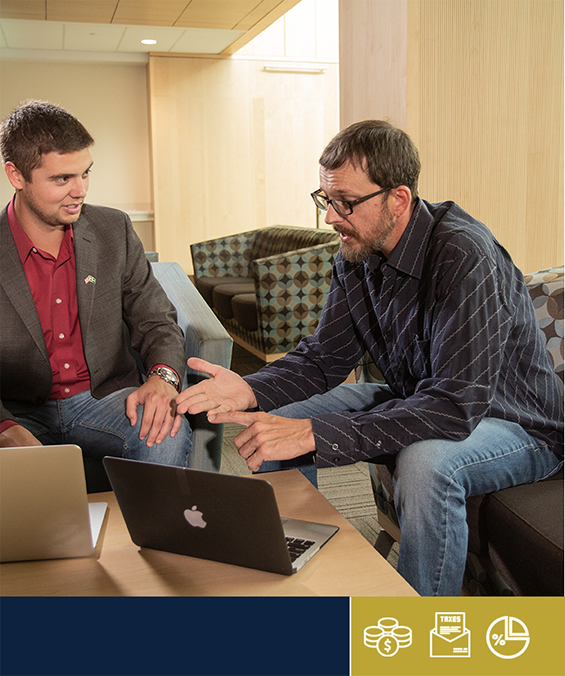 We take pride in being able to provide all encompassing guidance that considers every aspect of your long-term goals.

Our Mission
To serve as your trusted advisor in building lasting wealth